(Good things are happening in India, and I'm referring about Srisailam the temple town, where I found a visible, well-functioning, workable template of behavioral economics and Swachh Bharat mission that has been in the full gear for all the Indians and Indian temple facilities to emulate.)
Family vacation has never been on my general agenda. My son's family stays at a city five hours away from me taking care of their two-year toddler who, all the time, blabbers something that I enjoy listening to. Whenever an occasion comes up, I board the earliest means to visit them and spend some 'tiptoe, hide and seek, holding little hands and walking,' time with my grandson Kaushal.
Asking him to sit still is like asking a butterfly to fasten in one place. His drifting eyes were all the time rolling and looking for moving objects outside the window: the local tram, autos, motorcycles, and birds. He recognizes and chants their colors, counts the steps as he climbs them down. He chatters, giggles, and observes, gets so immersed he doesn't acknowledge anyone who stands close by, as though legs fitted with small wheels he bounces up and down, gallops in tiny bursts, seeks an impossible corner to fiddle with toys. He is growing up into a jovial tugging bait to spend engaging time in my world.
October month rolls in a festival season of Dussehra celebrated all over India marked by long weekends and jammed highways leading to either temple towns or seaside resorts, and I find everyone seeking a sandwiched version of adventurism or the grace of Divinity in the brief weekend getaways.
And my son too sounded like bitten by this 'let me also own a little favor of divinity and take a break from the routine', mood when he called and invited me to join the four-hour drive from Hyderabad to the famous temple town Srisailam in Andhra Pradesh, a temple dedicated to the deities of Shiva and Parvathi.
This is the family outing I'm greedily looking forward to.
When I look back thirty-five years of my professional and family life, I made many decisions, which I admit I must stamp myself been an outright guilty. The stab of shame is more pronounced when I recall, 'did I engage my family in any worthwhile trips,' the bitterness still haunts me when I mourn no for an answer.
When I'm thirty, I was building my career, in the forties, I set out expanding to newer managerial heights, and at fifties I found myself stitching together the assortment of setbacks, and mending the bruises of professional misadventures. Miracles happened, and it personified as being my wife, and it's indeed my greatest gift. And in thirty-four years of wedded bliss, she had weaved an emotional blanket with her gentleness of manner, creating the right climate for me and my two children that had helped tide over many disruptive incidents. Although departed three years back, I'm still amazed at the dependable helpmate she was, the good faith and patience in all the roles she had played: mother, partner, wife, and the savior. Though her absence pains me but she had lived the life fullest and made mine more fulfilling with everything she had served for our family.
The next day, early in the morning, we hit the rain-washed highway; it will be my first rendezvous with my grandson. As we glided our way tyres hissing softly on the well-maintained road, Kaushal watched eyes wide open at the green fields; the wavy mountains gave an impression as if traveling with us and trees passing by and clouds hovering above. All along with his giggles, screams, and sporadic whining filled my ears, not needing to put on the Radio. He kept his parents busy until we reached the temple town well beyond lunchtime.
Srisailam temple town is nestled in a valley surrounded by the Nallamala Hills and dense forests where we find the river Krishna flowing through the deep narrow valley where one can enjoy the view of Srisailam Dam that created a water reservoir of 600 square kilometers.
Almost half of the journey leading to the temple runs through the Nallamalai forest range, a part of Eastern Ghats.
After the mandatory checking before we entered the road cutting through the thick jungle, it felt we were flowing through the serene river of nature frozen in its greenness. We raced past along the road that lay like a black ribbon — and well maintained with warning guideposts erected at regular intervals displaying in crude pictures the animals that prowled the forest range spanning close to 450 km. The forest encircling of high hills, deep valleys, and gorges creating a jungle canopy of a well-protected Nallamala tiger reserve and cautioned of other animals too: the sloth bear, sambar deer, blackbuck, Indian pangolin, reptiles include the Indian python, racer snake, lizards.
Its three hours since we were speeding on the tree-lined forest road. Our car seemed sailing through the thick waves of trees split away conveniently to allow us to ride through safely, something similar to the spectacular parting of the red sea in the Benhur movie.
Once we reached the temple town, it's like descending into a spiritual world that I never sailed before, not anywhere among the temples I visited so far. It could be the reverential air that hung diffused along the neatly organized streets that lead to the accommodation to put up for the next two days. Each street has huge facilities to house thousands of devotees who rush day in and day out during the festival weeks, women, men, children, old aged, newly married, and I could spy a few romancing pairs too.
A short stroll down the street, I noticed two facilities, and I couldn't ignore crediting them right away: a few loosely assembled tenements selling the snack foods, soaps, and shampoo the exigencies of the overnight travelers look for, and the other the stalls serving hot tea and breakfast. Many of them, it's apparent, operating not to exploit but rendering a convenience and comfort to 'short stay' devotees.
Surprisingly, each kiosk has come to be a booming, hardworking family enterprise: serving, brewing, cleaning, and inviting the customers in the most genial way. It delighted me to witness the profitable symbiosis, mutual dependability, an excellent imitable model of a labor of love. Most of the family members involved seemed well dressed, dignified; I guess even well-educated too. The preparations to provide for the pilgrims start as early as four in the morning and perhaps end late at night until a stray truck driver asks for a hot glass of tea. And of all the things it immensely surprised me to mark their sense of obligation to maintain the surroundings clean and let no leftovers strewn around but neatly stacked in the garbage boxes, and each visitor dutifully, cooperatively played his role to use the garbage bins once their eating business got done.
It's not even five, early in the morning, I heard an elderly voice shouting out in the dormitory's corridor, 'tea, tea', I came out to learn who it was; a sixty-five-year-old man with a big thermos and small paper cups waiting to serve hot tea to the devotes getting ready to a visit to the temple. I, too, got tempted to taste the tea at that early hour, and it's well-prepared and tasty. As I'm getting ready to get into the car to scout and capture the morning religious rituals at the temple, a thirtyish guy approached me, 'can I wash the car clean, give me thirty minutes I'll see the car wiped clean' an unusual hand-out of utility in a religious place where hundreds of cars lined up along the streets. Amused, I couldn't say no and not to discourage him I asked, how much? Give me two hundred rupees. On inquiry, he shared he would sponge around five to six cars in a day. He seems to pocket a tidy sum of twenty to twenty-five thousand rupees a month. I saw in him the humbleness, the right attitude of approach, a willingness not to let the ego interfere with the opportunities that helped him earn a decent livelihood.
Even before I started my day exploring around the huge temple complex almost equivalent to fifty football stadiums, I noticed the down-to-earth champions in the people operating the shops on either side of the path leading to the main temple. It's a lineup of young and old, men and women of perseverance, humility, discipline, and most of all, love of what they are doing – the job at hand.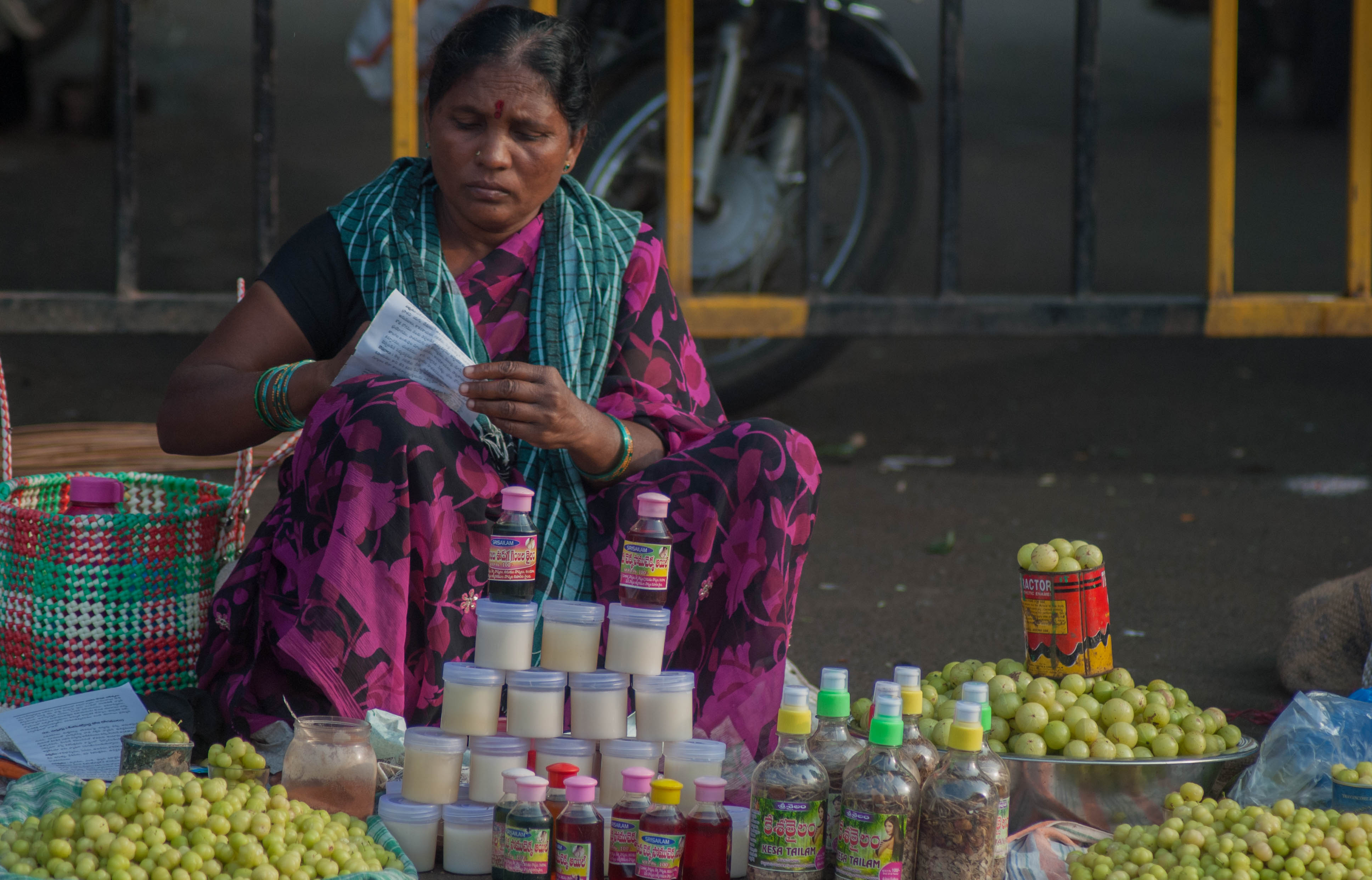 I saw a young boy selling his stock, a string of scented jasmines. A middle-aged man was displaying a rare red succulent block of a tree trunk (called locally –Buchakra gadda) explaining to a curious lot about the inherent curative qualities of the tree. Then there was older woman getting ready with an array of material, accessories, decorations the devotees needed to purchase as supplication to the deity placed in the high security, well-guarded sanctum.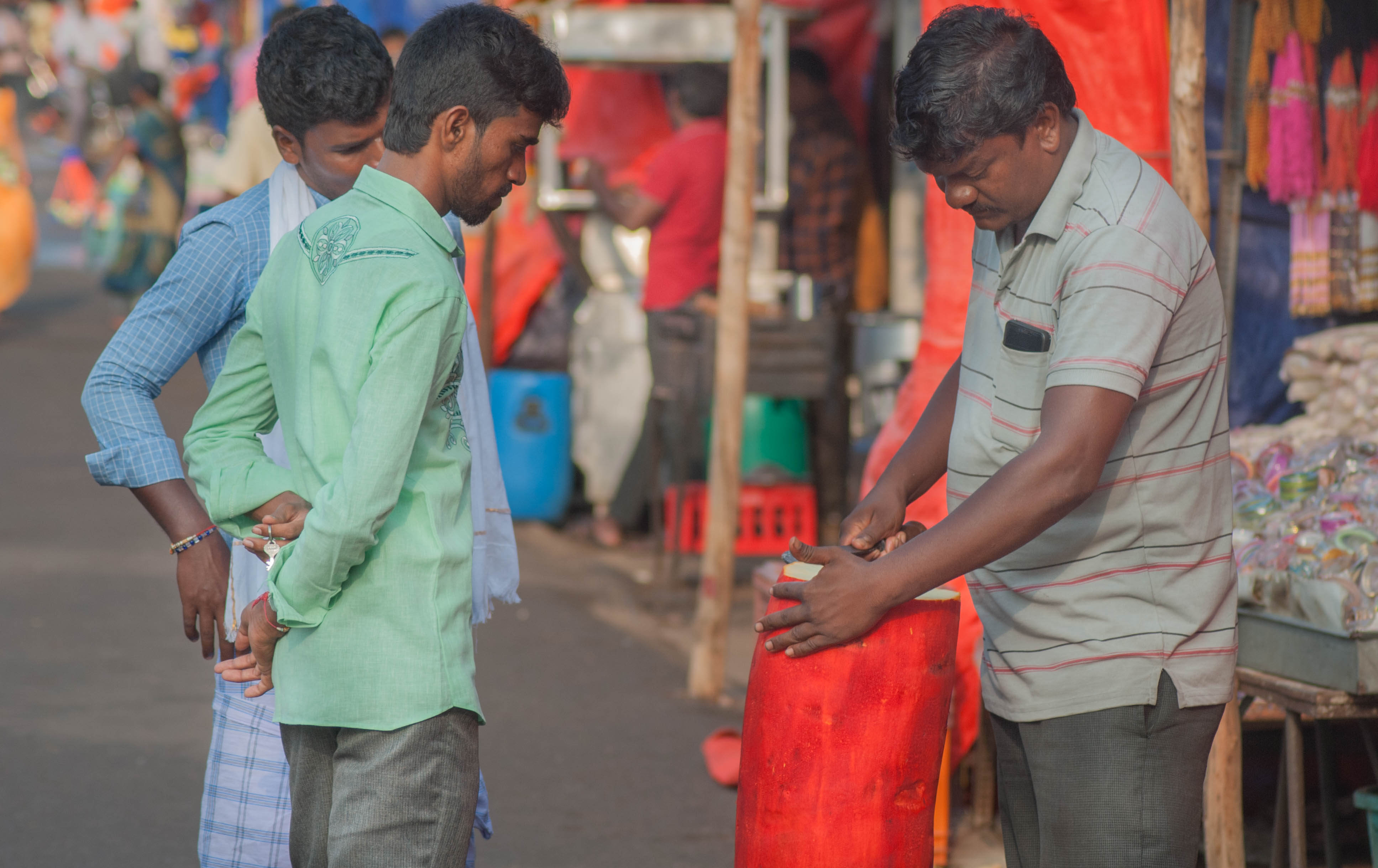 I came across to study the same dignity in the sadhus in orange robes whom I found praying at one corner of the vast temple compound when requested for a snap; they sought a hot cup of tea in exchange.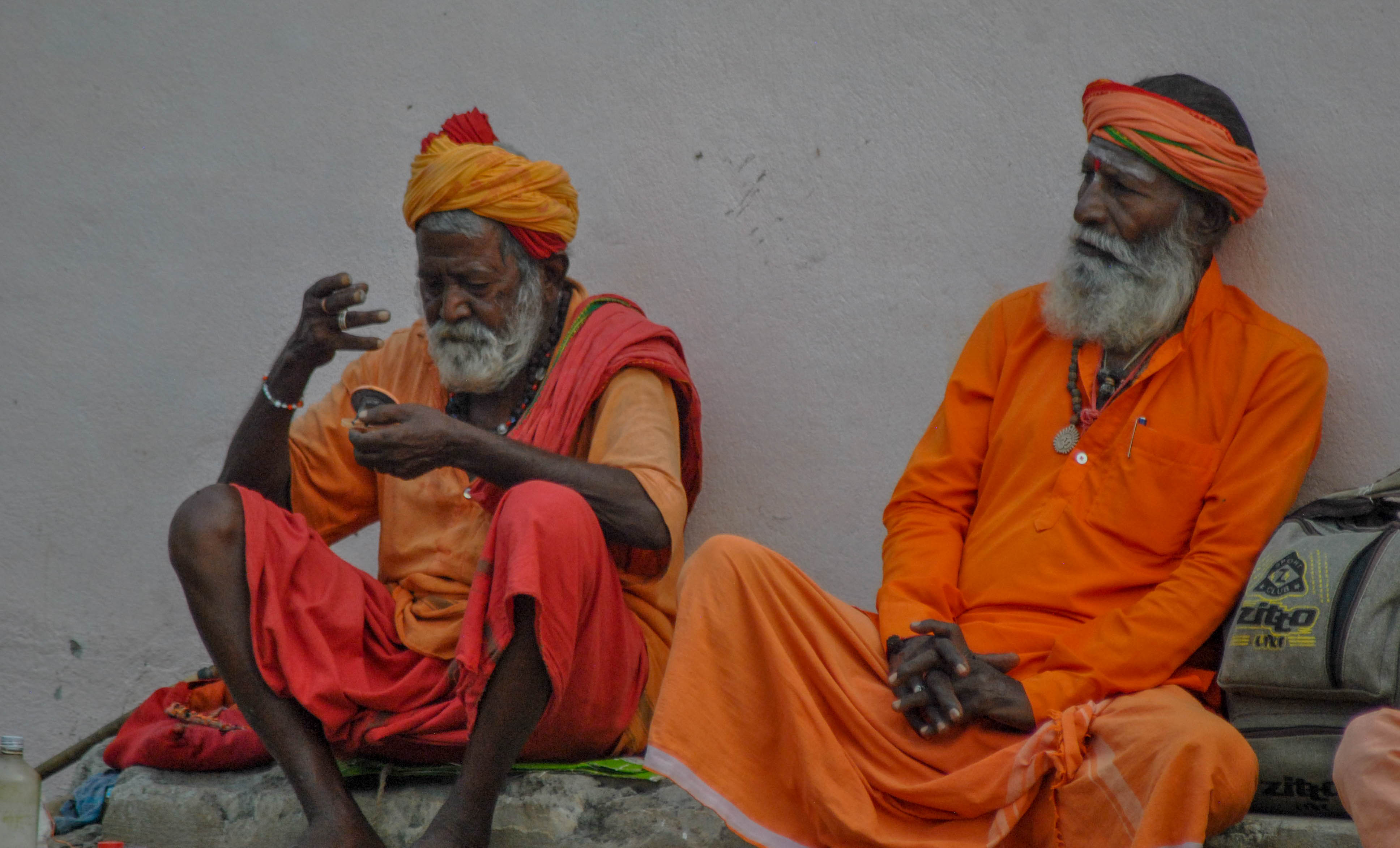 One appreciable ambiance that I felt proud about the temple town, one aesthetically enjoyable aspect besides thousands of devotees thronging the temple for heavenly bliss, is how the authorities and management have in action and a feat high on its agenda day in and day out – the cleanliness, hygiene, and sanitization. The shop keepers, the vendors, the caretakers of the temple, and the masses visiting the temple and everyone seems conscious of the fact of how cleanliness and godliness staying closer in this place and seems thrilled, including me, with the new religious experience in a healthy environment.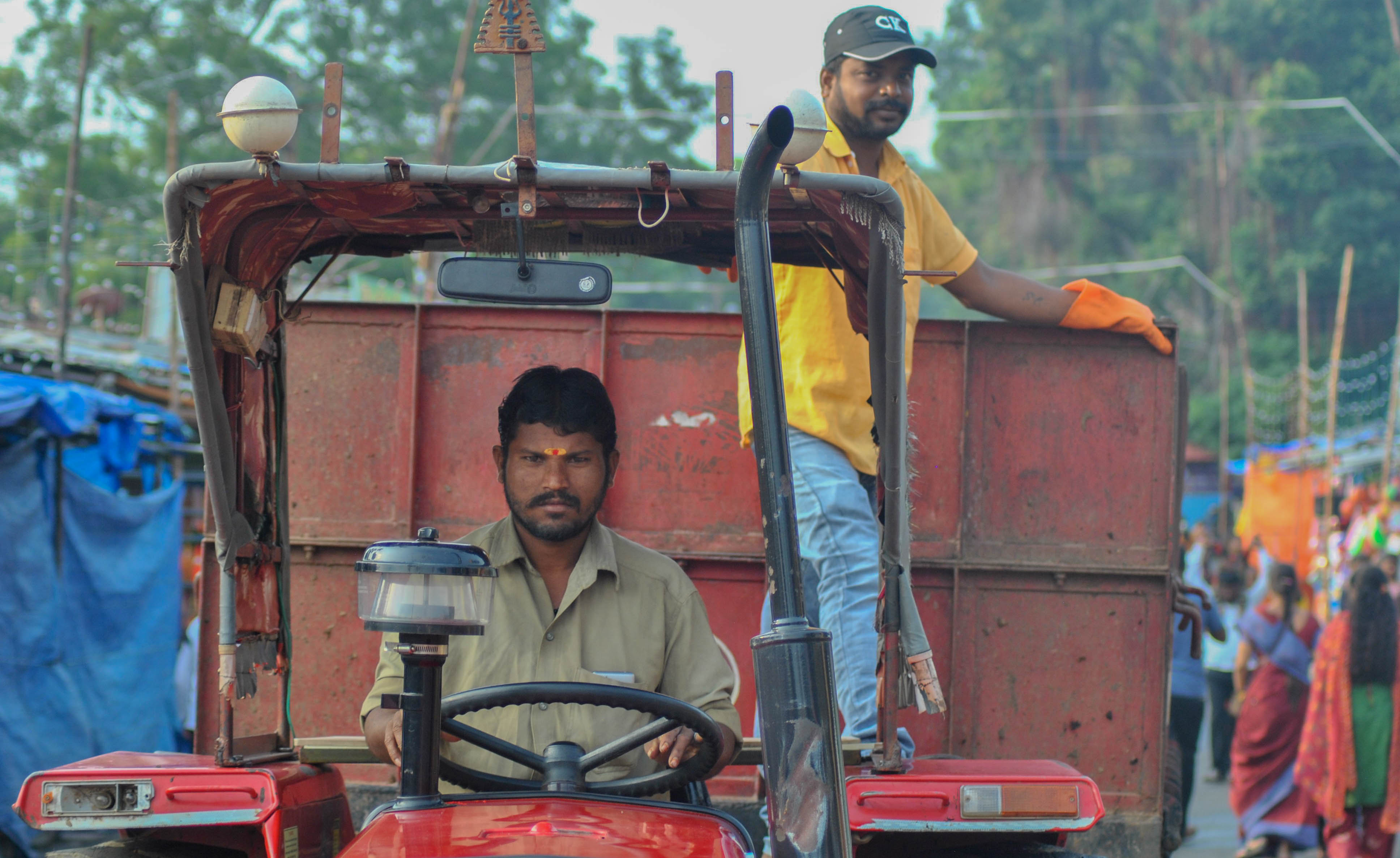 Good things are happening in India, and I think about Srisailam the temple town, I found a visible, well-functioning, workable template of behavioral economics that has been in the full gear for all the Indians and Indian temple facilities to emulate. The authorities have created a clean environment and an imitable model assisting everyone to follow the rules to be wise enough, intelligent enough, cooperative enough to keep the surroundings clean and healthy.