It prided itself in a seven-decade glorious existence. A transparently democratic, well-oiled service organization, yet, strangely, in the hall where it organized its weekly meetings, fifty devoted patrons wholeheartedly showed up. More curiously, the total membership never exceeded, counting all the seventy-odd years, not more than a hundred and fifty. I'm speaking about the philanthropic phenomenon called The Rotary Club of Vijayawada.
I entered its cautious, guarded admission doors two and a half decades back. I was then in my late thirties, haven't picked much in my stride thoughtfully, happily drifted around like many young adults usually do. Those predictable days I spent as naiveté and devoted to my teaching profession, but held a minimal perception of the world beyond my school premises. But once I joined Rotary, I started shaking hands with the intellectuals and charitable souls. Since then, I have never been the easy going guy I used to be. I saw a distinct change in myself, from a pupa to a butterfly. Perhaps I thought I came out of a mould seeking an urge for free thinking to fly up to new frontiers, trying to grasp and hold to some insightful interactions. And I must speak about one beneficial aspect that has endeared me, even till today – the interactions have instilled in me one fine attribute – a gift of helpful giving.
Being invited to join this international organization has allowed me to get involved in many challenging opportunities that helped to further my assessment levels of deeds and social life about me. And I got guided to push myself to a fair understanding of the needy world outside my sheltered, simpleton lifestyle. A revelation of sorts for me!
I walked through some of the moral facets I never knew I had in me: a sense of compassion, kindness, and a supple mind for self-awareness. But then, I saw in the Rotary's working mechanism that this humane spirit weaved into its founding charter. Thereupon, I was quick to catch up with the club activities that have become a source of satisfaction in helping others in whatever small ways I could, joining in to ease the wants of the humbled strata of the society – to thrive and survive.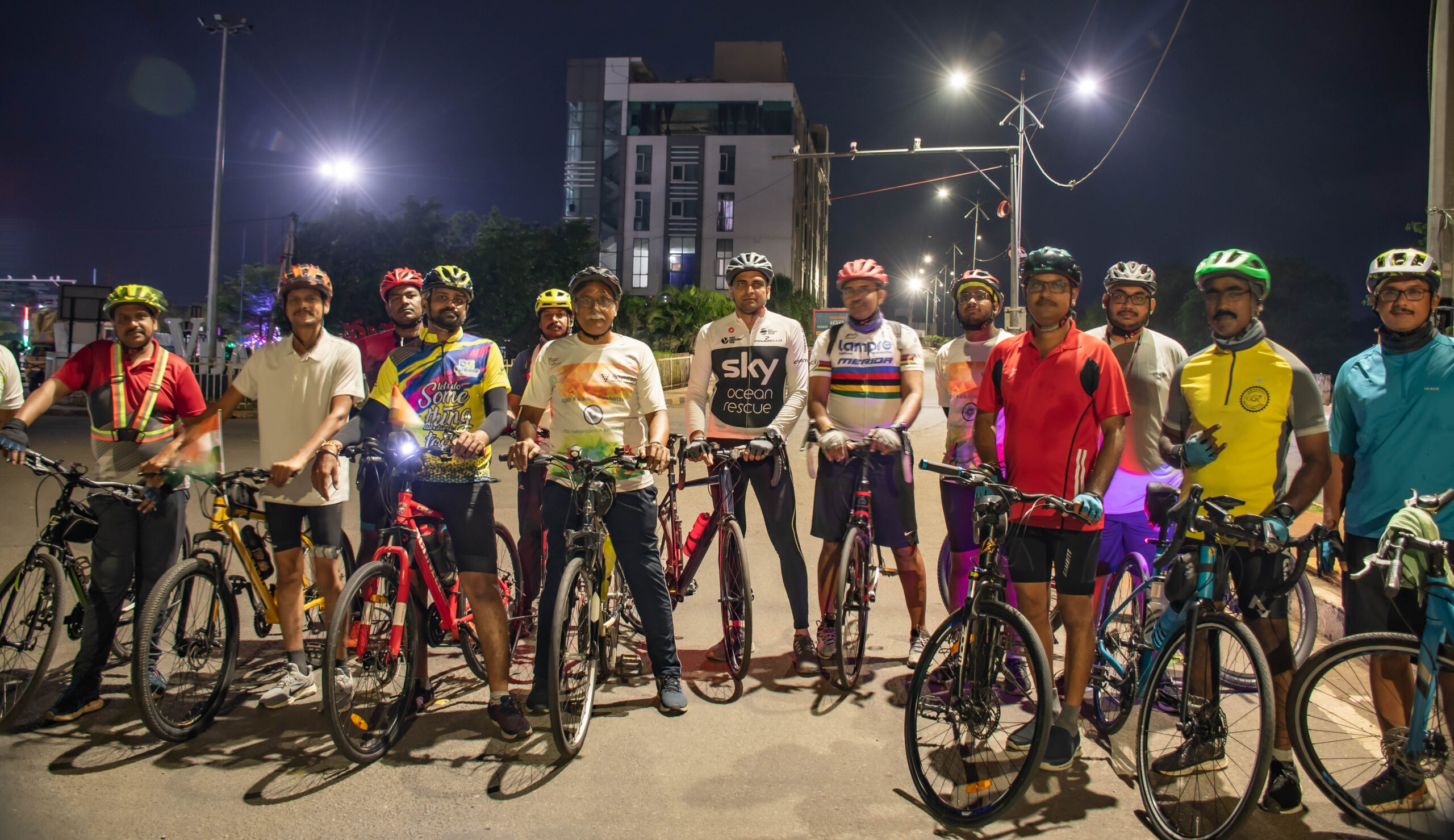 By then, my trust quotient in Rotary had scaled up, and I came to believe that slowly but surely, the learnable years in Rotary, I felt, had helped lift me out of my reclusive way of living. Its sympathetic impressions of the supportive activities had just come in at a time and age where I was yawning at casual monotony, a flat way of leading my days – conveniently relishing a contented profession and family. Rotary allowed me an exciting turnaround. How, by large, could I ever be thankful for twenty-five years of the intellectually and socially stimulating journey along with this mighty institution? It has offered a simple concept of enlightened self-interest – to watch the realities of our living and the nobility giving back to society.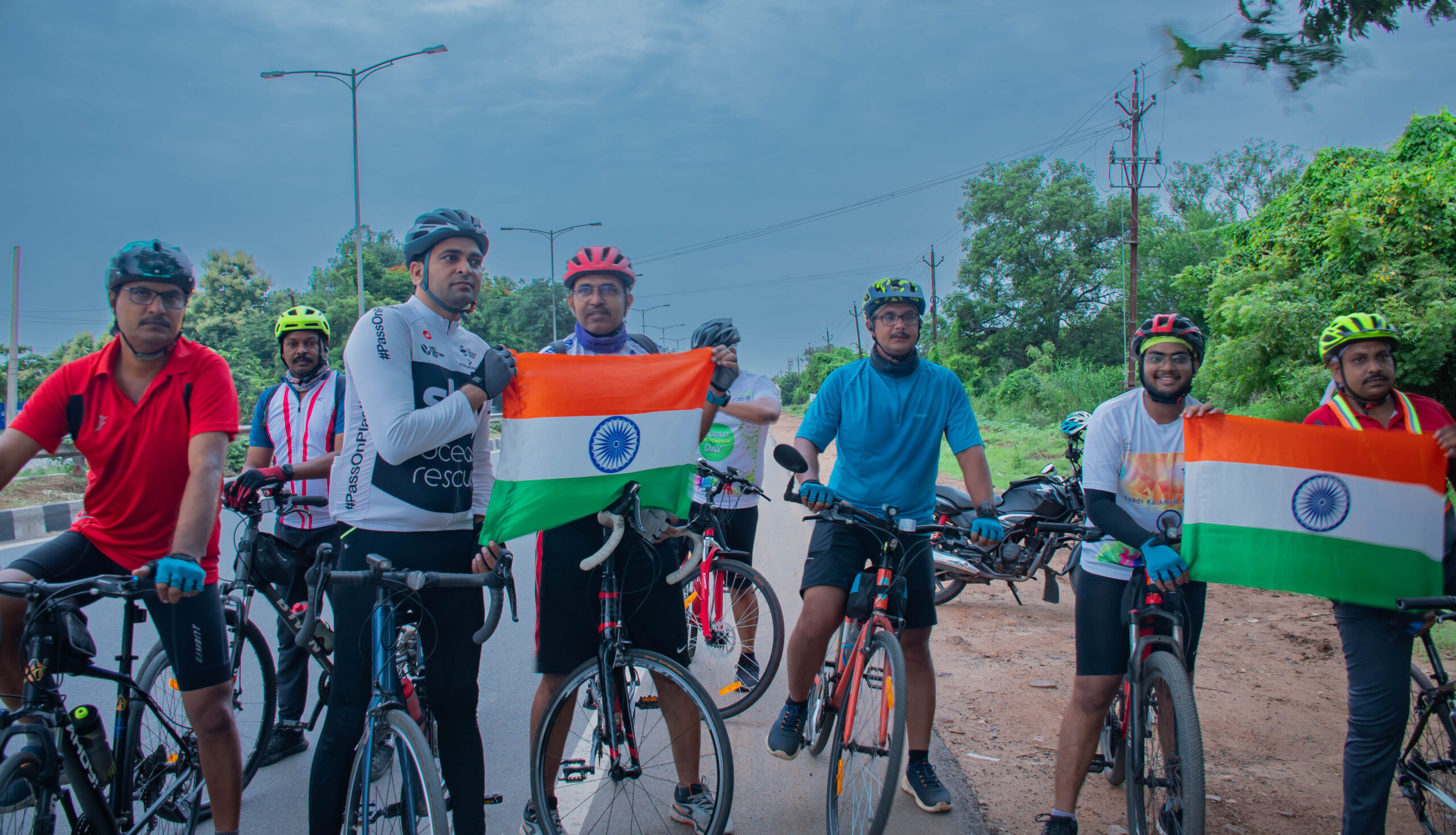 Rotary Club of Vijayawada was also born during the years India achieved its Independence; in 1947, the August 15th, seventy-five modernizing years have gone by. Whatever the jubilant patriotic fervour that had saturated the air and the mood of the entire Indian nation, the Rotary Club wanted to match the celebrations differently; with a young vigour and dynamism thrown in, they planned a 75-kilometer cycle rally.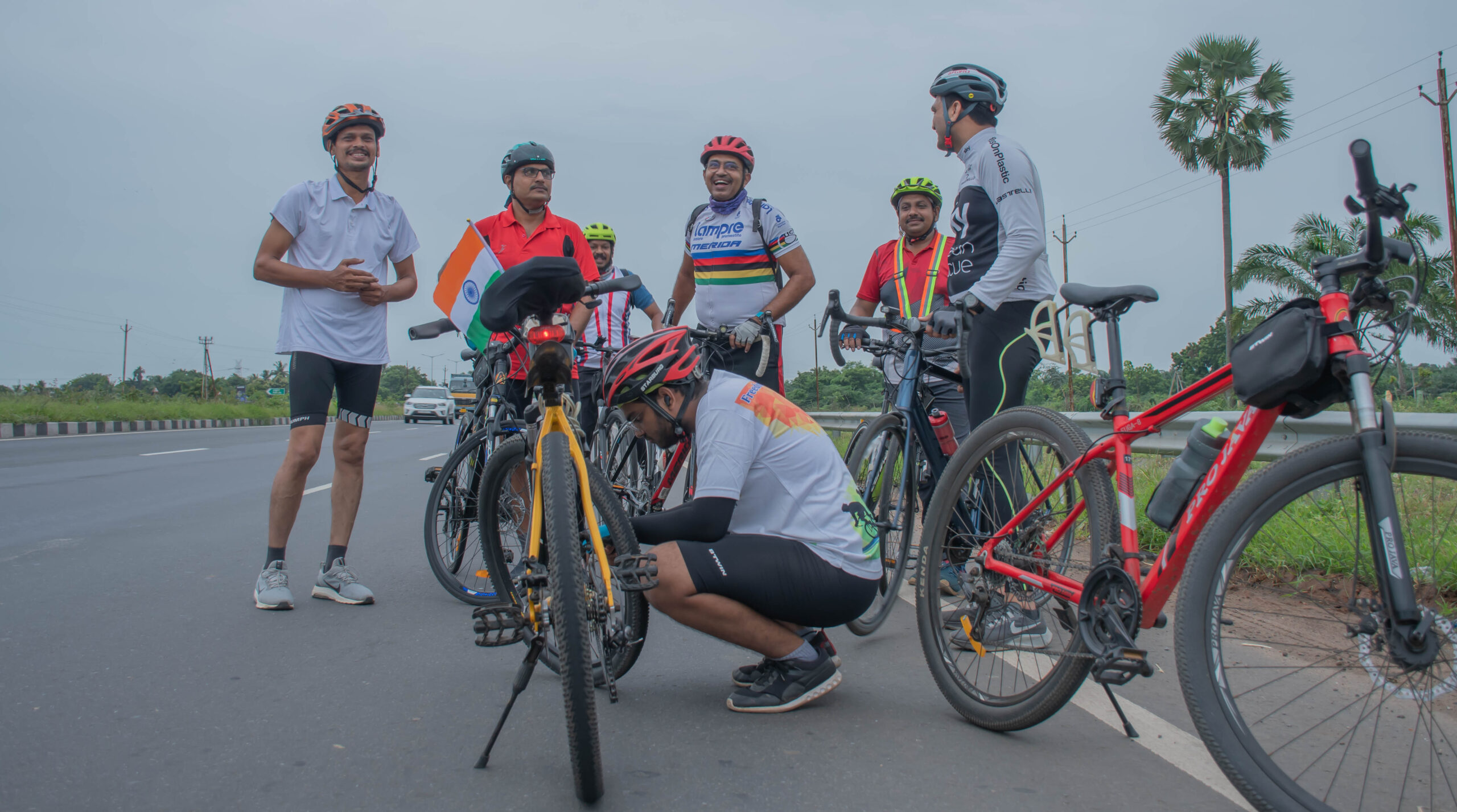 My first response about the event, I haven't bothered to take note of it much. I knew I had neither the energy nor a trustworthy age nor a trickle of enthusiasm to associate with the program. However, the Independence Day emotions are seen in the infectious fluttering of the tricoloured flags hoisted everywhere in the city as jubilantly as one feels when securing a top rank in competitive examinations. In my six decades of living in this historic city – the Vijayawada, I have never seen this kind of a show, a hysterical display of patriotic activity on National Independence Day. A sense of pride tickled inside me, looking at the prideful flavour of love for the nation that was evident at every corner I went around the day before.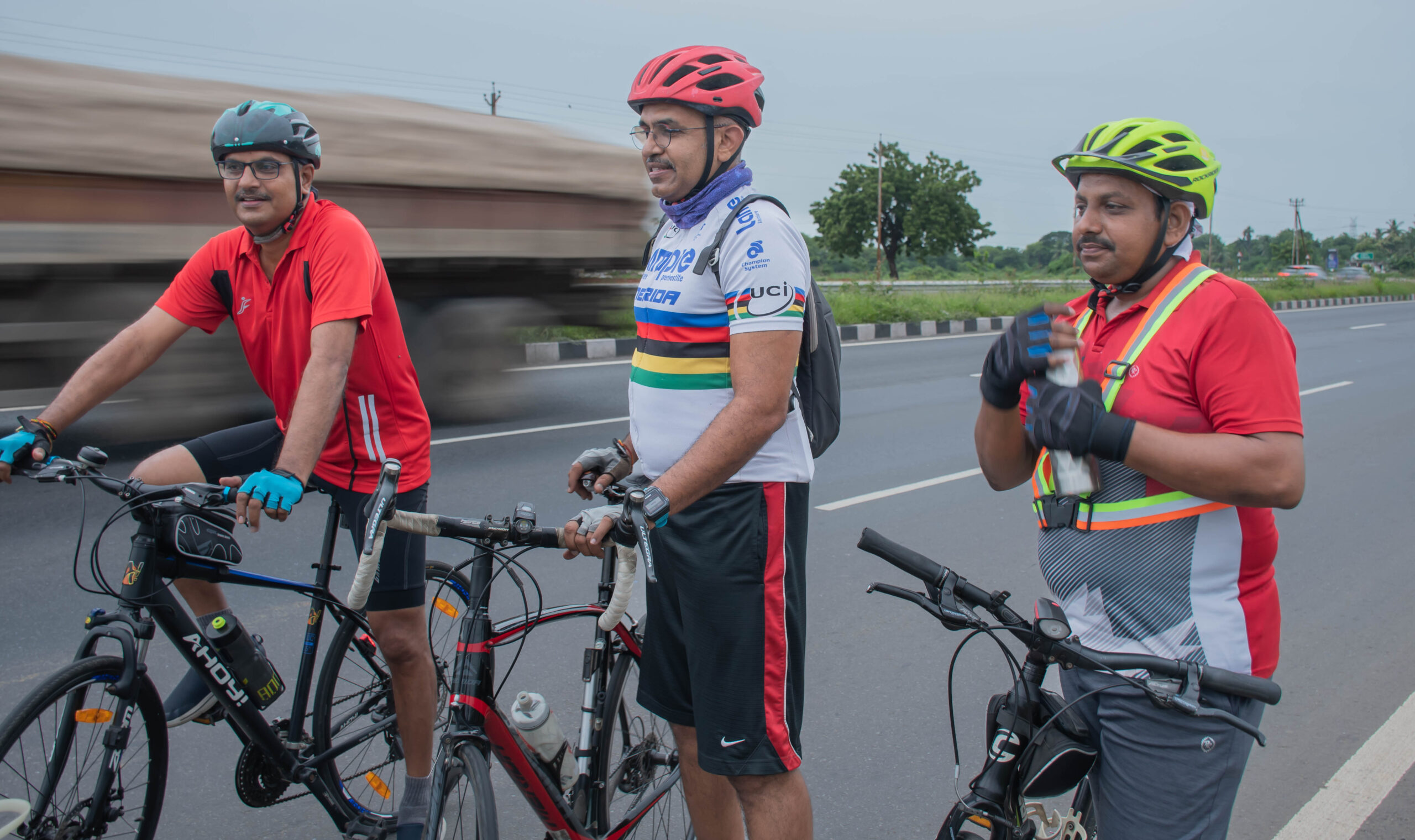 Two days before the race, my photographic nerves went into jumping mode. One keen look at the invite for the cycle rally, the tempting route, and the early morning schedule, perhaps, the cause for the flutter. And I decided I must go.
Five in the morning, they had fixed the time to assemble at the designated point, and against moderate rains and gloomy skies, the discouraging weather was at the back of my mind as I reached the venue. It's a busy junction close to the national highway where interstate heavy vehicles buzz invited a noisy roar and frenzy. A few minutes later, the group appeared from the dark. Some fifteen cyclists in various coloured gear formed a row and posed for my first shot. With flashes of lights, buildings alongside the highway decked up by strings of tricolored flashy bulbs, a teasing trickle of drizzle, and darkness still not in a mood to disperse, I wondered if peddling was possible for these perfectly fit young aspirants, now almost gathered to thirty in line to begin the seventy-five-kilometer race. And could I manage to hold my camera gear and collect a few lovely frames?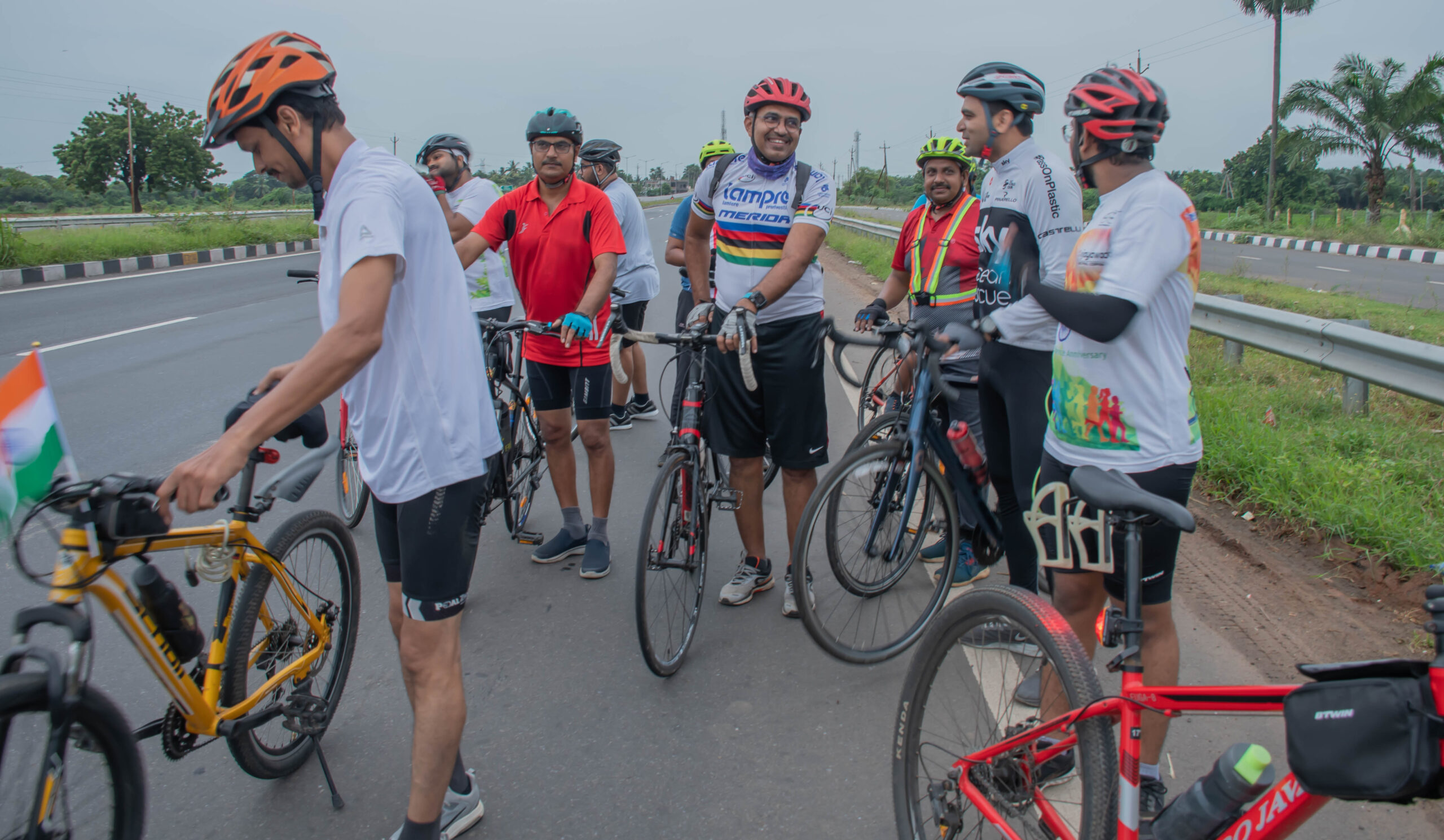 Quickly, not wasting time, they rolled onto the highway into the darkness, and I followed them in my car, waiting for the upbeat cyclists to hit the pedals and pose for me to fill the frames. The shafts of thick lights from the passing trucks silhouetted the outlining of the heavy-duty two wheels and their riders; the moment looked beautiful; I felt glad to be a part of this early morning spin down the road experience.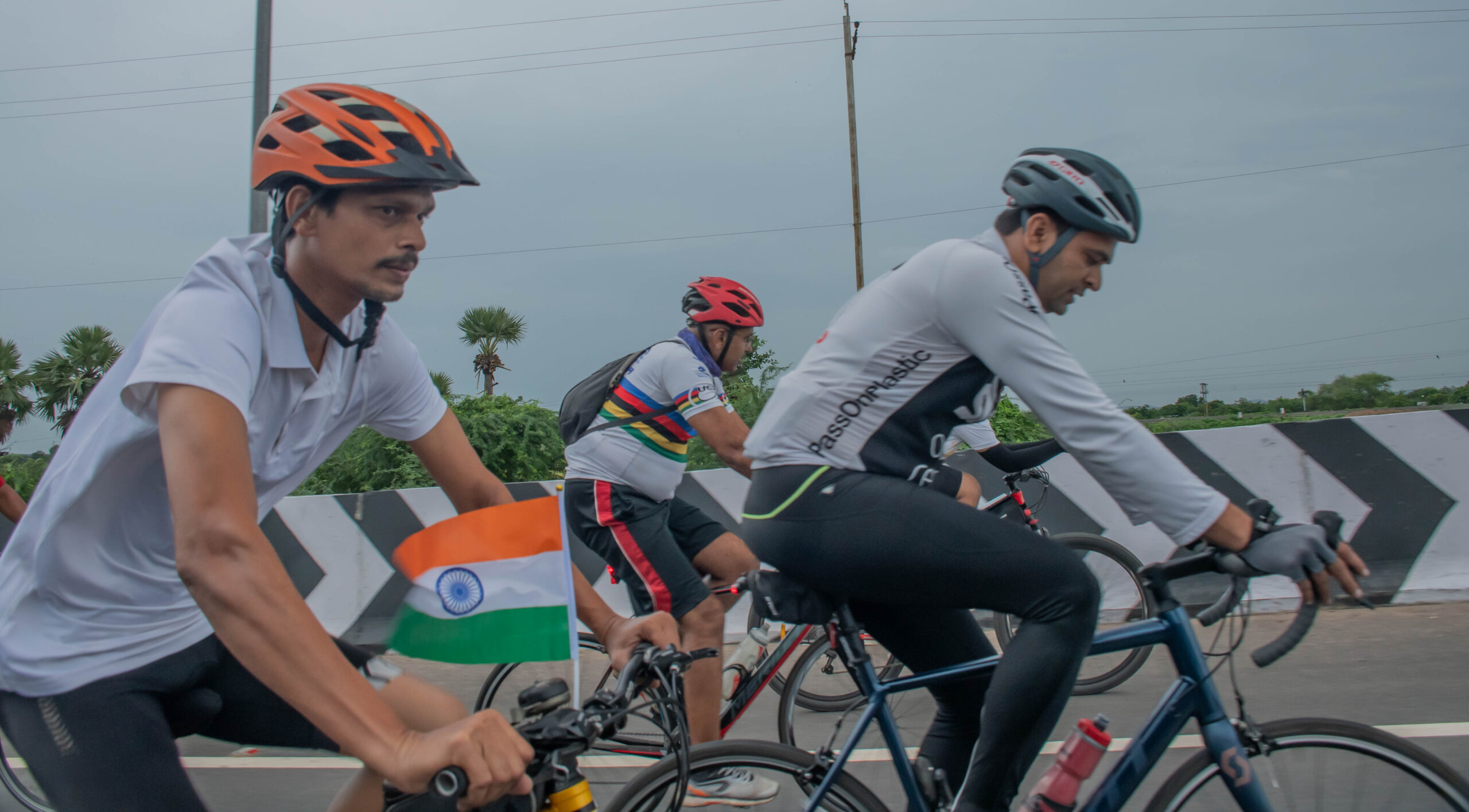 During the brief halts, after riding a few uphill roads and flattened suburbs, my camera was quick to enjoy and catch the moments of friendship, the camaraderie among the peddling knights that seemed as blissful as serene as the surrounds of the green hilly terrain. Just by being there, I believed one could get a huge dose of emotional goodwill, doles of physical strength, and a heavy lift of buoyancy, all rolled into a small stimulating package.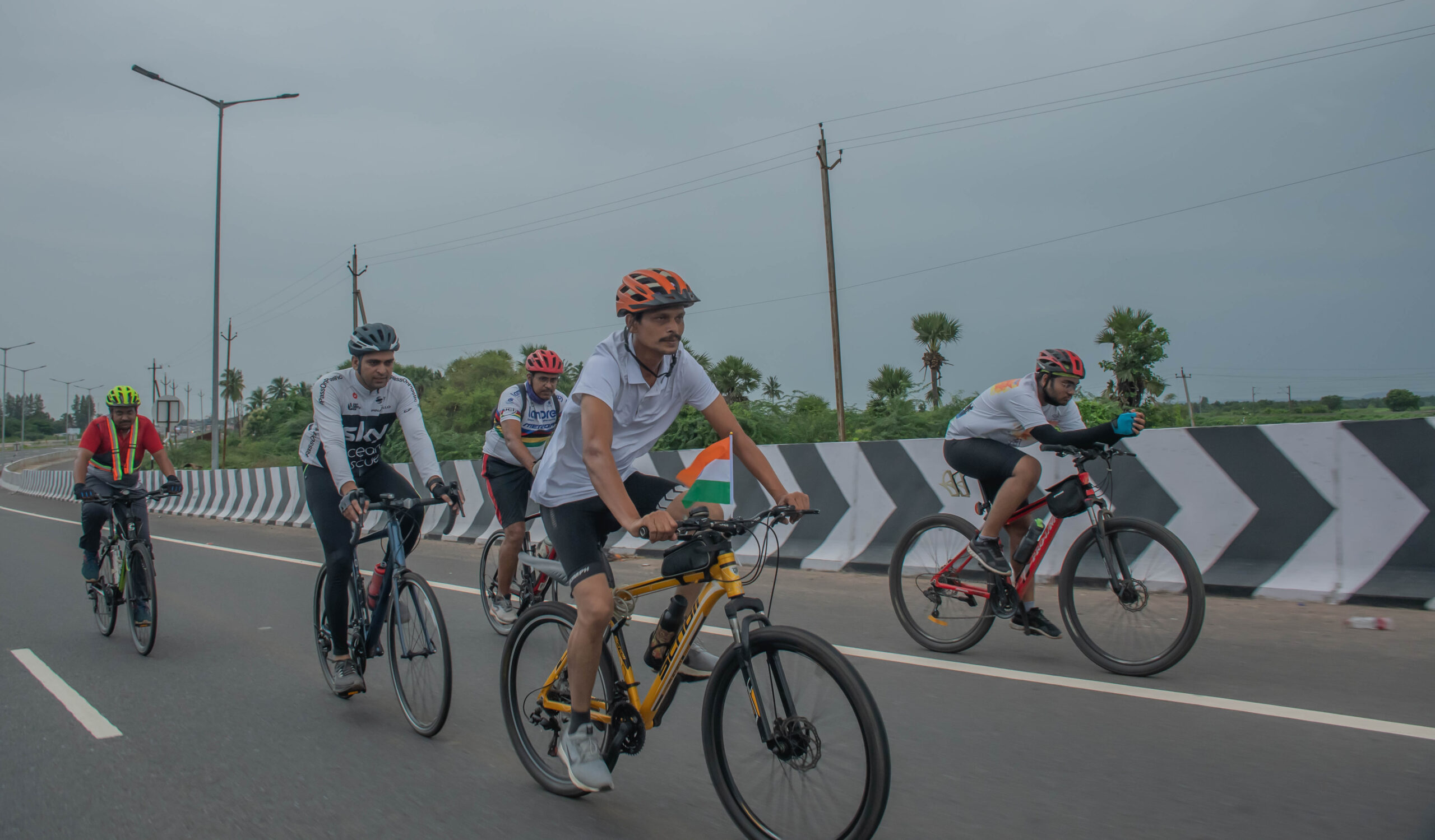 Two days prior, I searched the internet to understand how to frame, the camera settings, and the viewpoints related to cycling sport, and I came across this gem of insight about cycle racing.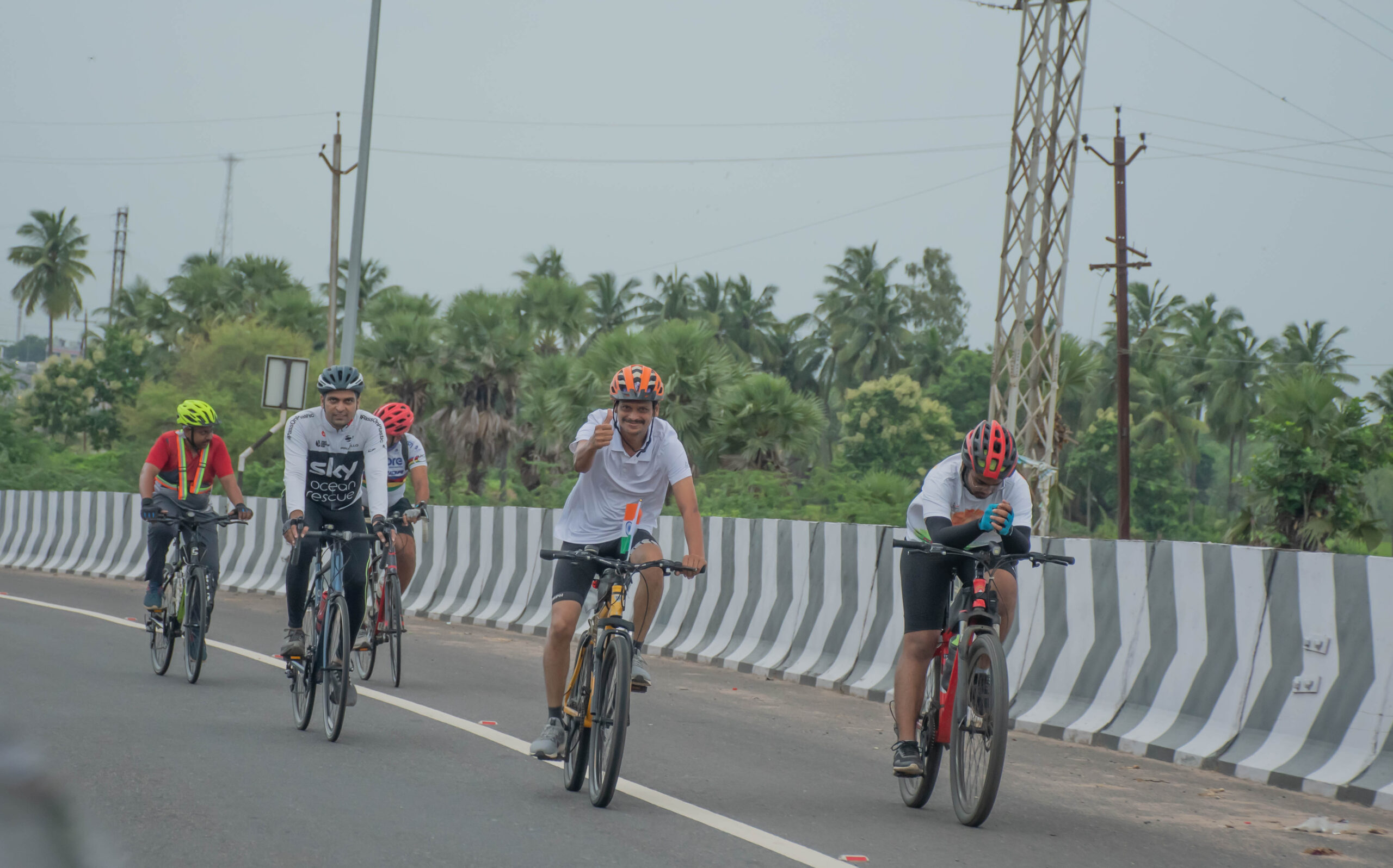 "For those who race, there is no better sensation than being on top of your gear, making mountains feel like flat roads; Cycling throws up plenty of obstacles, unknown territory, and high-speed split-second consideration. Where to next? What's around the next corner? You're flying!" During the four hours I followed them, I experienced that delicious feeling: "I'm flying."