"I'm trying to call you for the last six hours, and I get a switched-off message, I don't know where have you been, how can you do this," my son almost blasted into his phone in a tone a kid gets scolded for bad grades.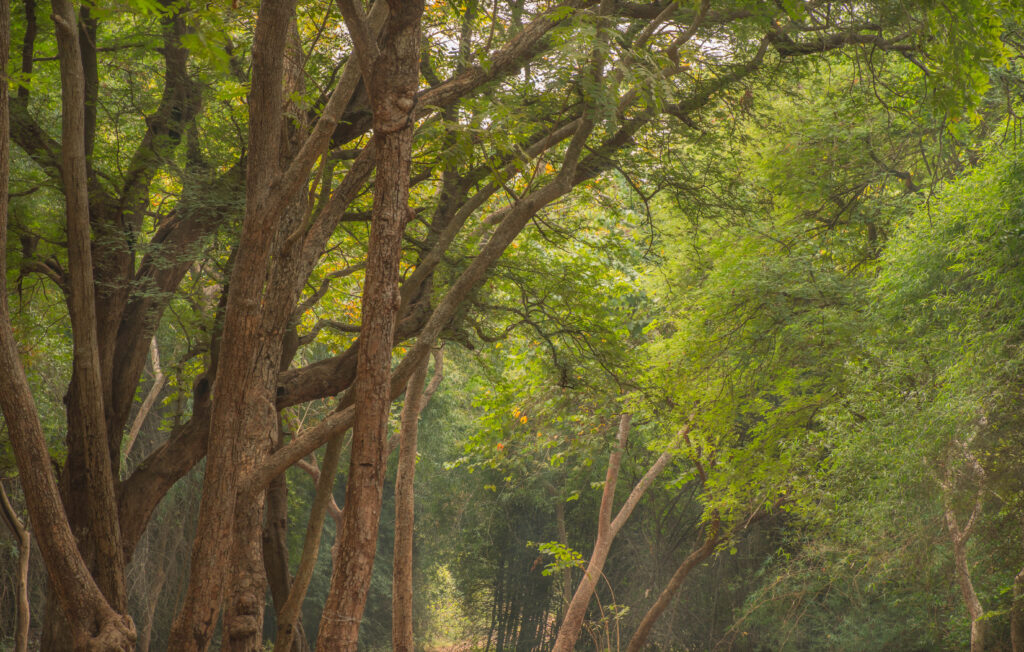 "Where have you been, uncle? I'm worried, been calling you all morning," my daughter-in-law threw the same dramatic lines her husband hissed a few minutes ago.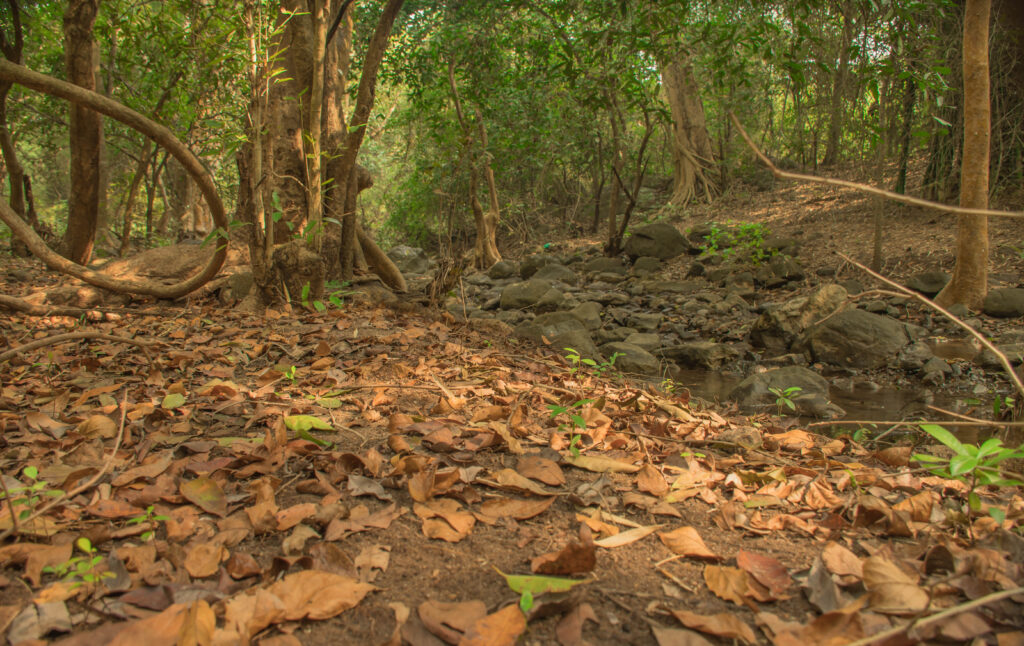 Even my doctor friend sounded worried when he spoke about my children's frantic cries, alerting him to find where I was gone since morning.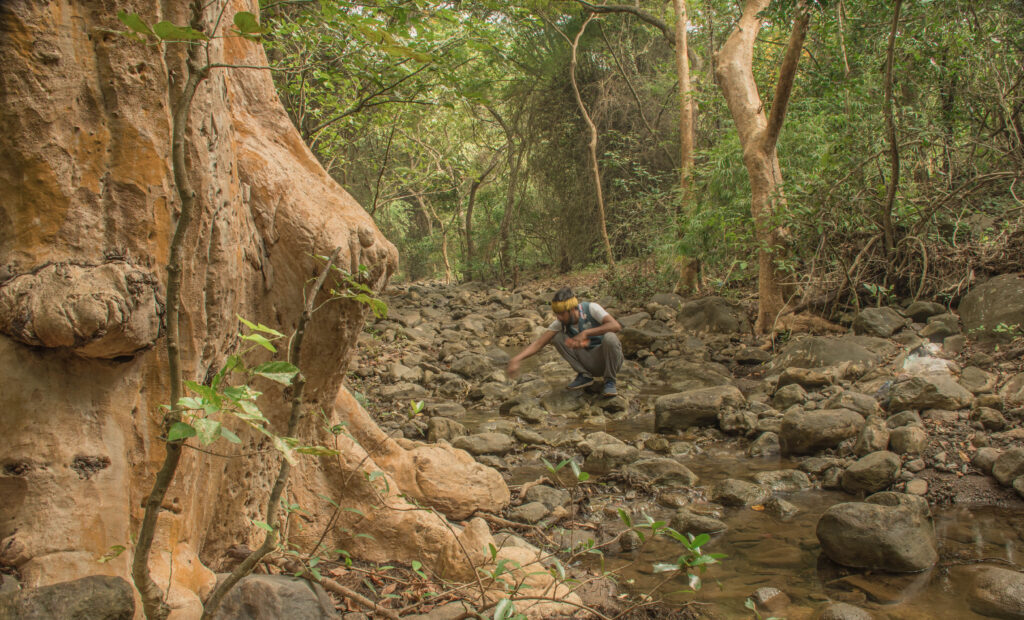 I had not expected this combined outrage from my dear ones when I drove into this restricted forest zone, far and cut away from the city bustle, early in the morning on a Sunday a week ago. But they were rational in their confusion about my whereabouts on that day. The reason – I have not yet fully recovered from unspeakable trauma dealt by the twin massacres: the Corona and the Black fungus.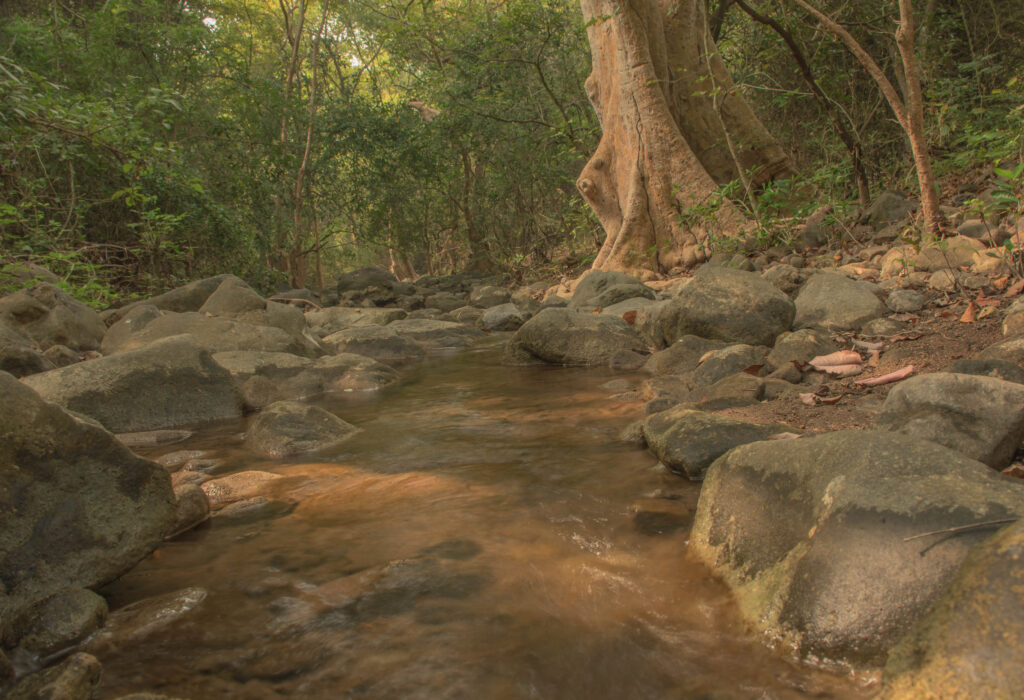 'No phone signals' situation was last on my mind when I started my preparation. My curiosity ran excited to let my camera go deep into a forest and view the mighty trees, catch the sounds of moving waters, and seize different hues of leaves and soils.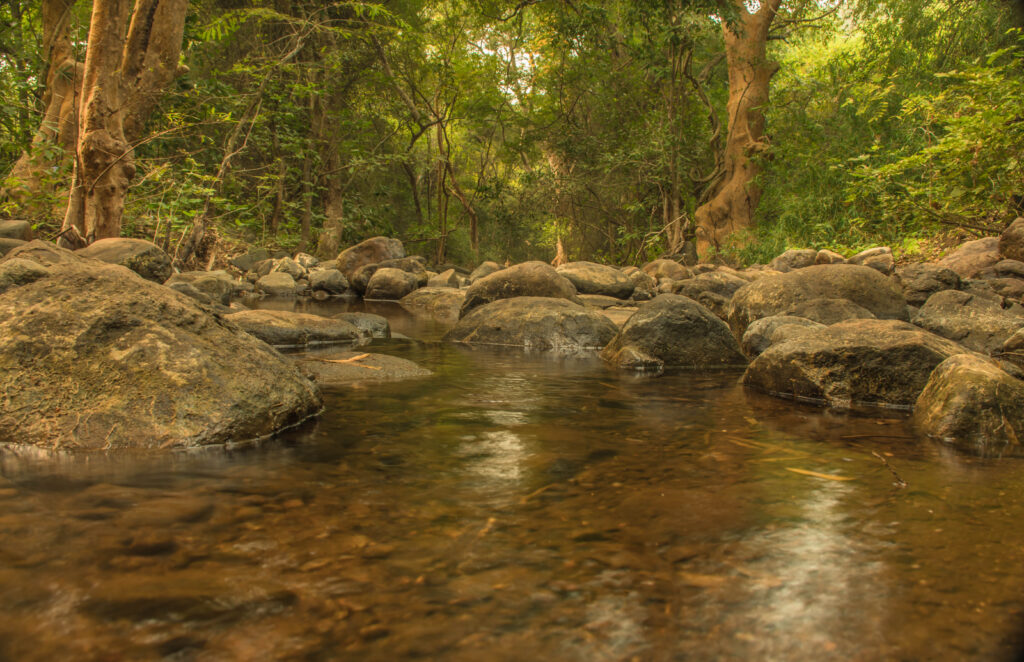 I attempted to go into the forest range twice, but not allowed, as it required permission from the forest department. So I had to pull many strings and make several phone calls before I got the required approval to drive into the forest.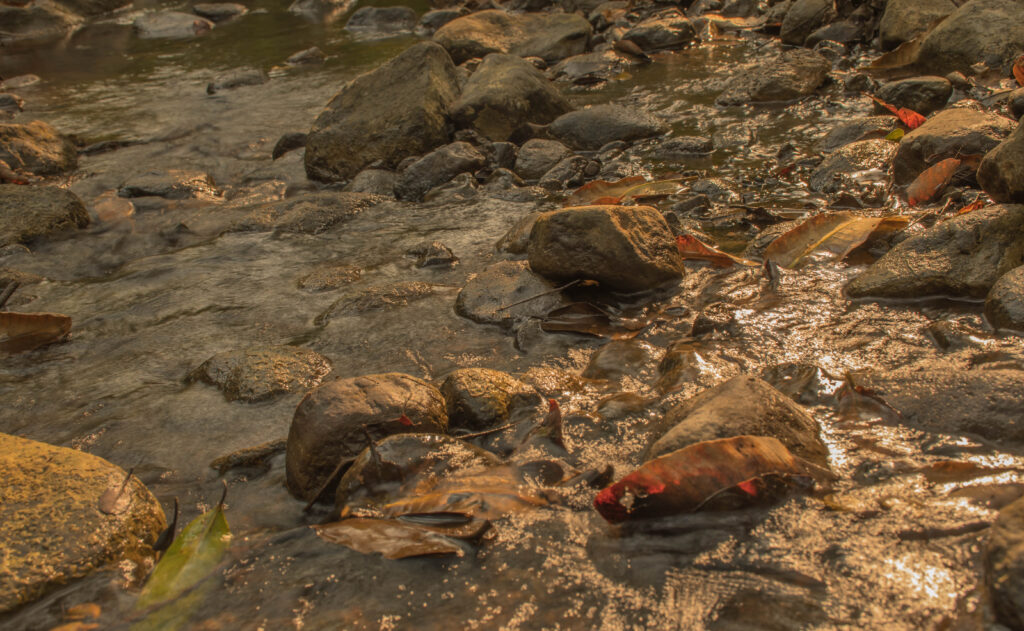 It was an hour's drive on a narrow stretch of bumpy muddy road lined by tall hedges, wild flowered bushes and hovering butterflies of various hues. It can't be so colour fully welcoming sight, I thought.
But the silence, except for the heaving sounds of my car, seems distinct and scary, and I'm not sure what to expect visually on the forest floor.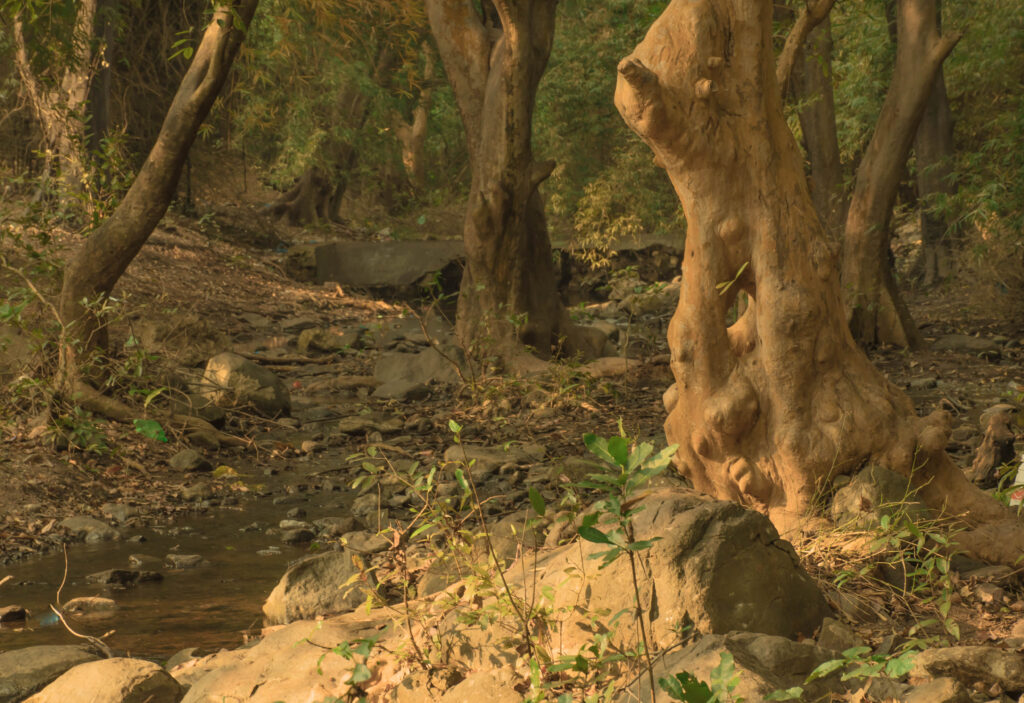 It has been an hour since the Sun started its climb into clear skies – spreading its wintry warmth. I entered the wild habitat of yellowish golden colours dancing over a bouquet of flora leading to the gentle green fauna, giant trees, quite brownish glassy puddles, and massive anchored roots. And from the above a canopy of dense foliage filtered the morning beams.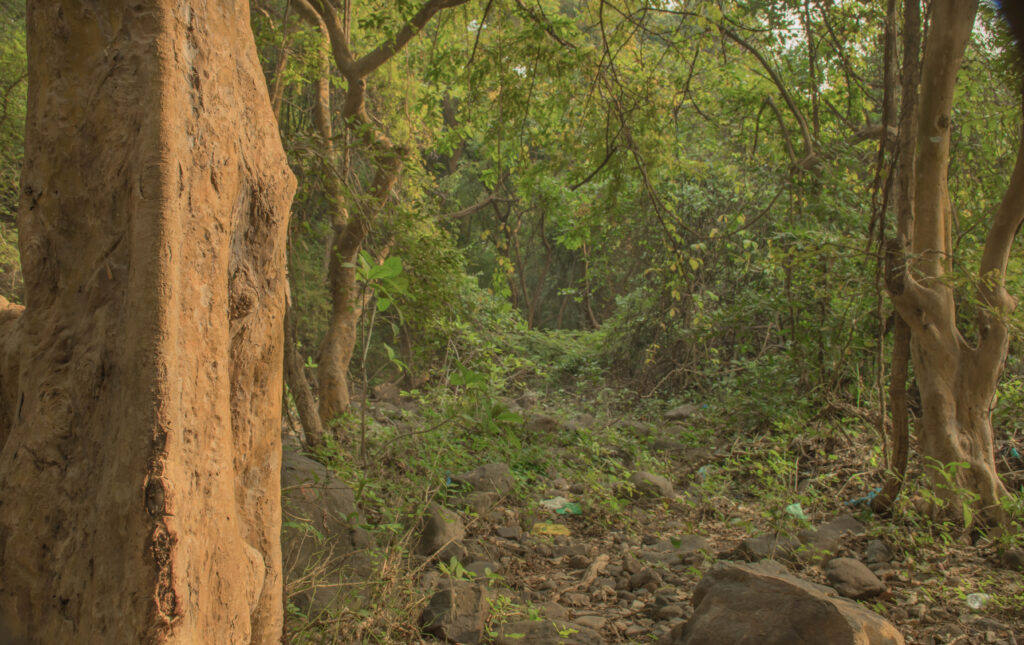 While I stumbled over the damp soil and slippery stones, I got skid, fell, lost balance as my camera got seduced into the shelters of quiet groves. Every kind of life form played enchanting sounds that sought my attention, swaying close to my camera lens.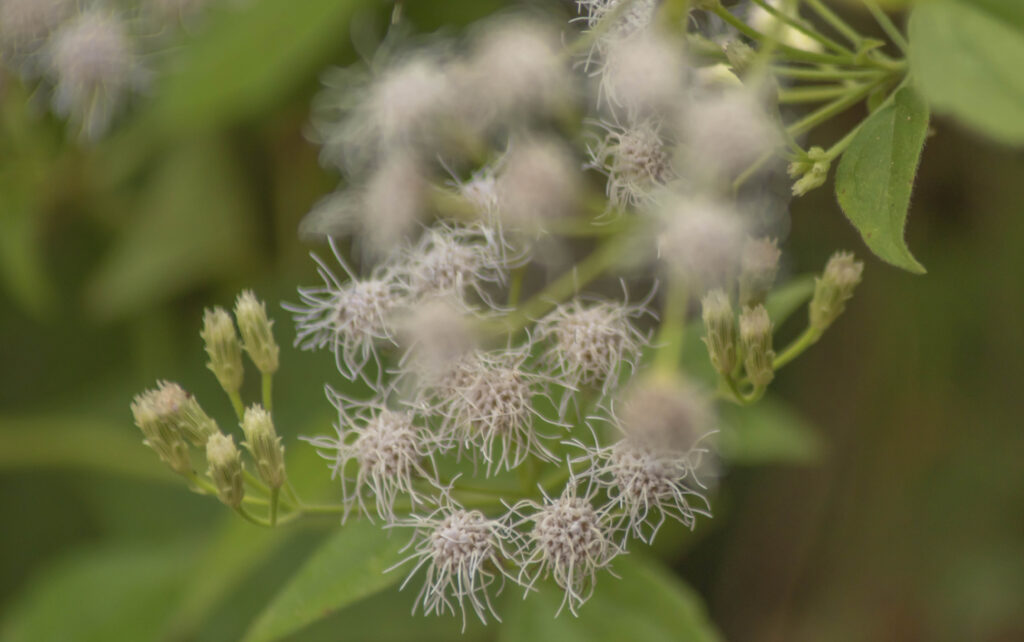 For four hours, I had intermingled with nature's mighty art and spectacular creation, and I had to admit my eyes could never stretch and capture those marvels. But, as I got keenly involved in pitching my camera, I sensed a strange kinship that seemed to bond the natural beauty blended with everything that seemed awake and alive. Like the legends, they stood tall for beautiful photographs.
Meanwhile, I got 'lost' for over four hours, enjoying where I was, engaged in the fondness that grew between the silence of the trees and the clicking noises of the camera weaving the colours. And somehow it enraged my kith and kin that I was crazy going there. And finally, my passion won, and the camera lens claimed the glory of the day.