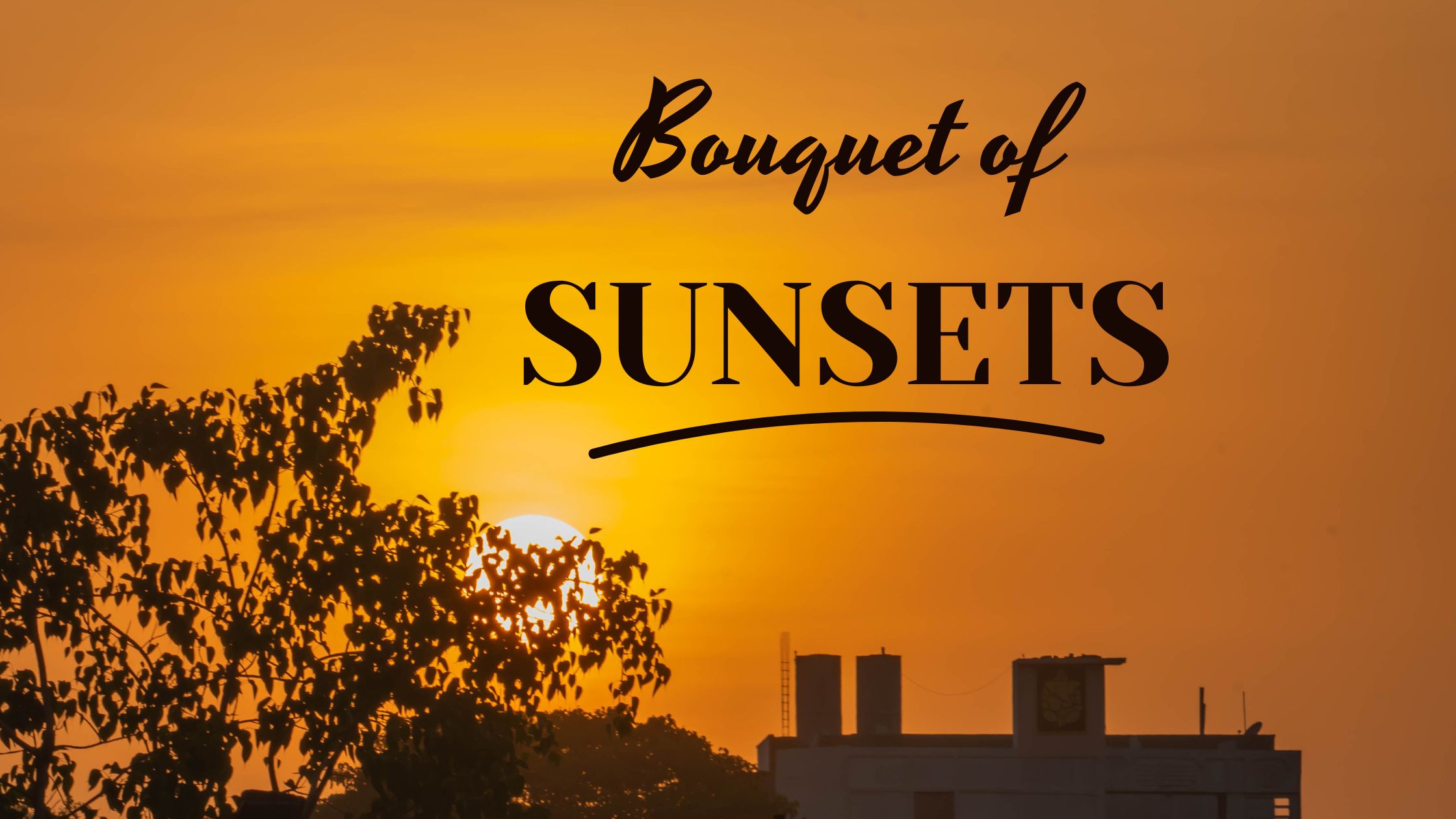 It felt like a silly urge; "let me stop the car for a moment and grab it with both my hands." I'm speaking about the big, grand ball of sun painting the evening sky. Whenever I hit the highway – a five-hour drive to reach Hyderabad, this impulse occurs regardless of the season. The sweeping shades of yellow and golden hues stun me in the most breathtaking spectacle. I would sit wide-eyed, watching like a kid eying at a giant balloon and wanting to snatch it.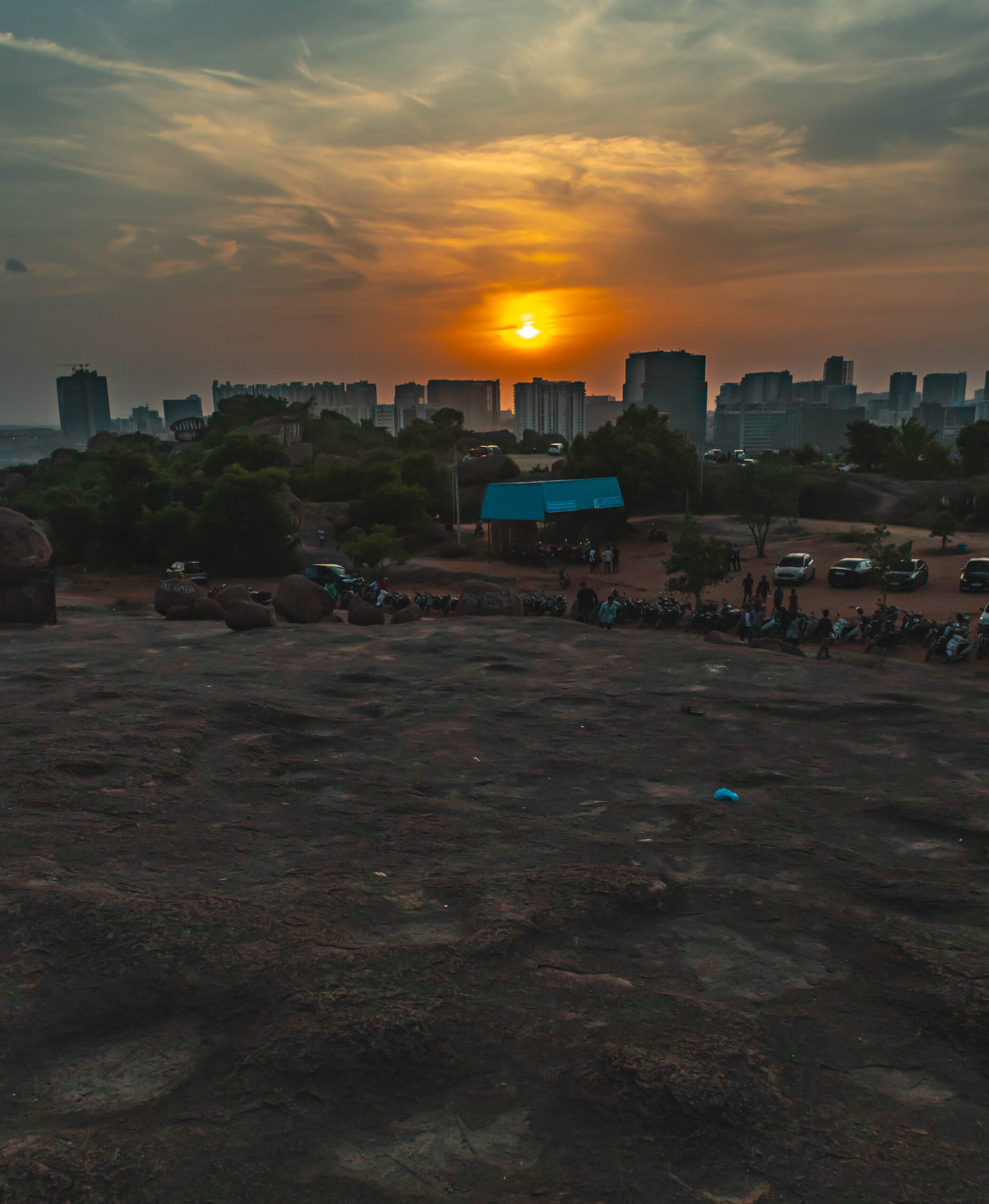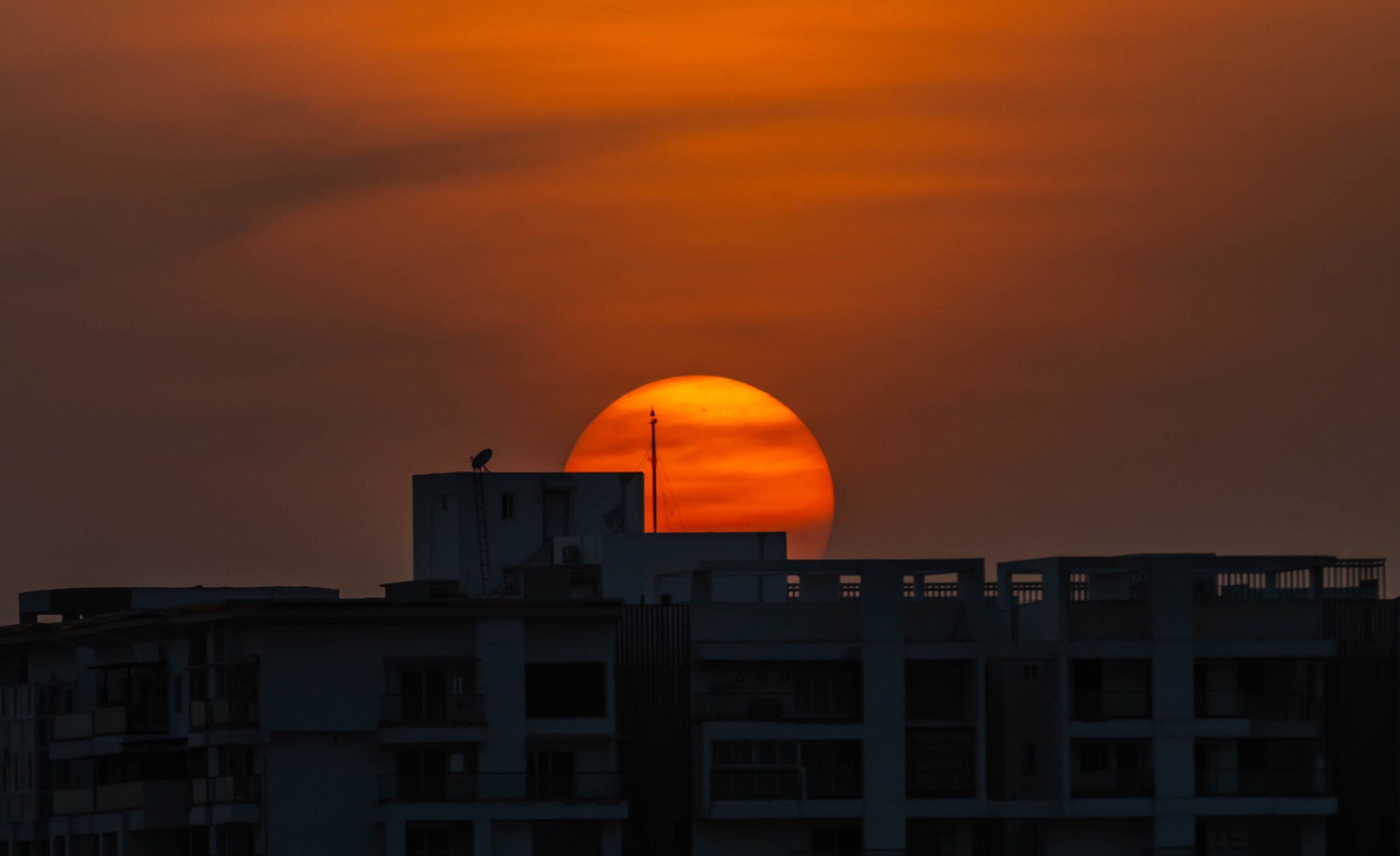 I watch the glassy road, faintly cast with streaks of dark golden tints, like dancing mirages, stretched like a snake running toward the horizon. For a moment, I get lost in admiring the shivering red fiery sun hanging on the horizon behind a string of palm trees. I narrow my eyes and crane my neck, and I don't want to waste a tick of those fleeting colors. I know this glory won't stay for long; it may turn to twilight at any moment and then dip into silent darkness.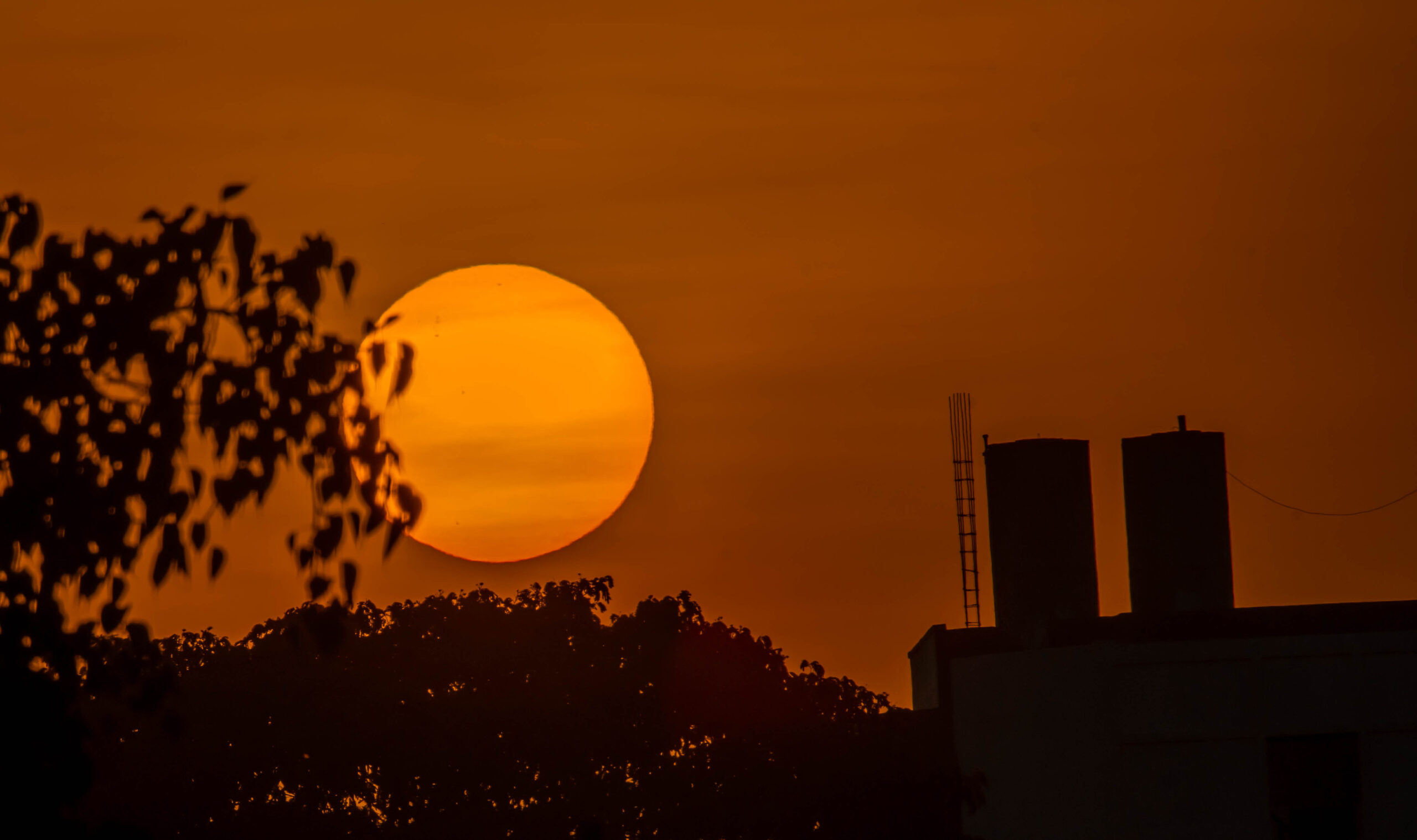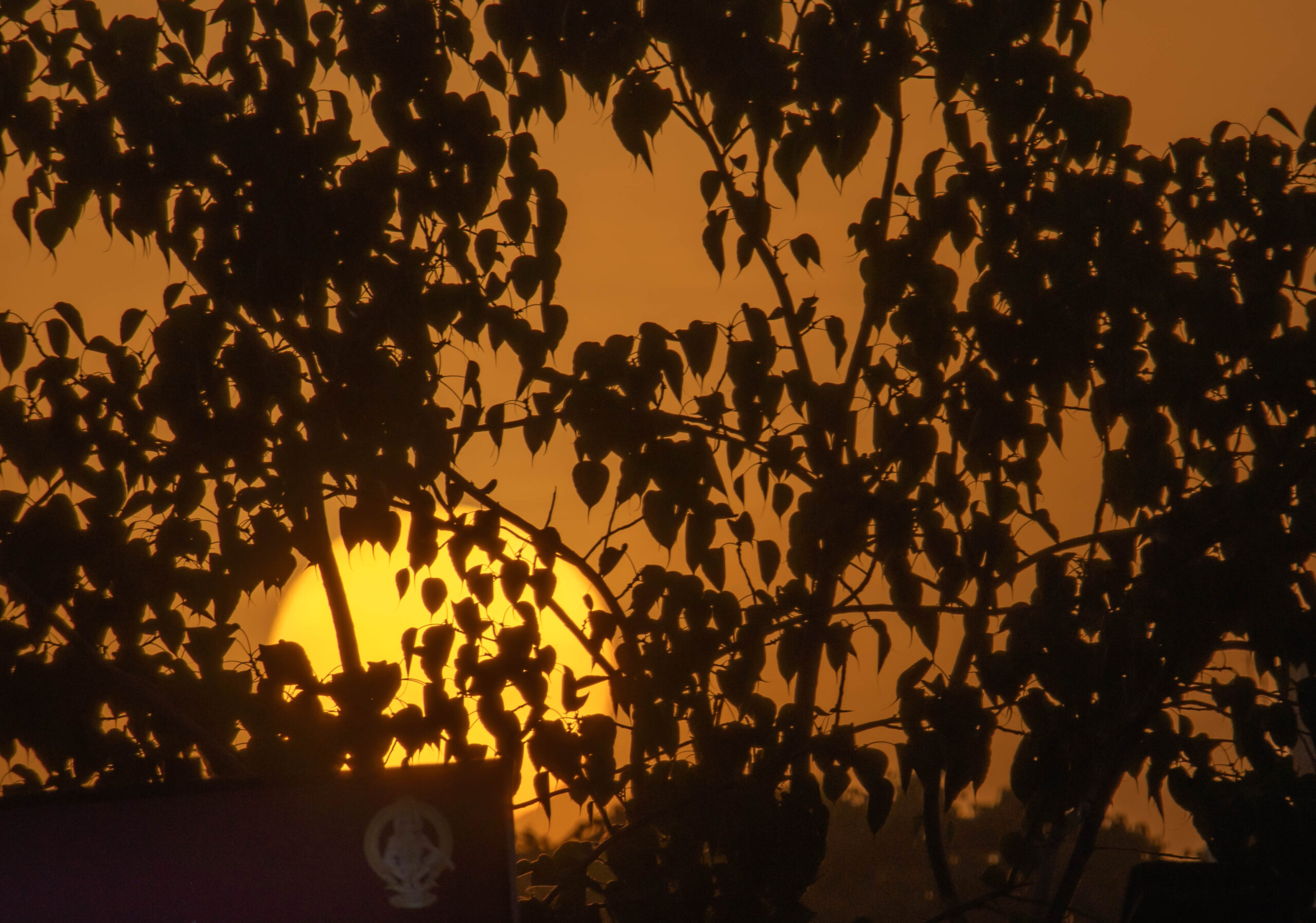 I often enjoyed this pre-dawn music, mostly when slumped behind in the wheels. But I cursed myself on many such trips for not being excited enough to carry the camera gear. Most of the time, I justified myself by not lugging the equipment into the car, with an excuse that the evening's colors might not be as alluring as to motivate me to pull out, fix the tripod and click just into sunsets. Long journeys induce a shred of laziness in me, which is not an appreciable trait for a photo enthusiast.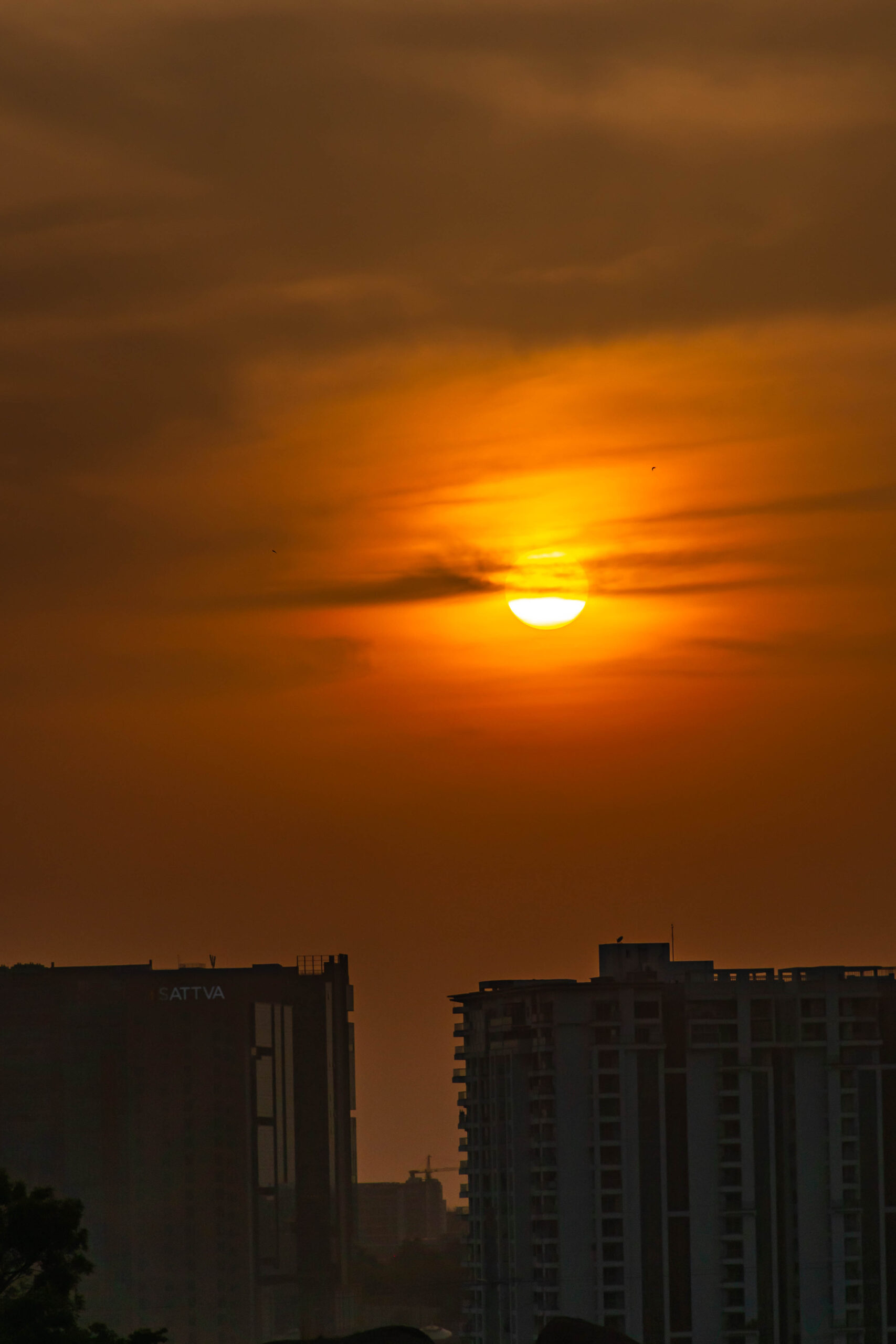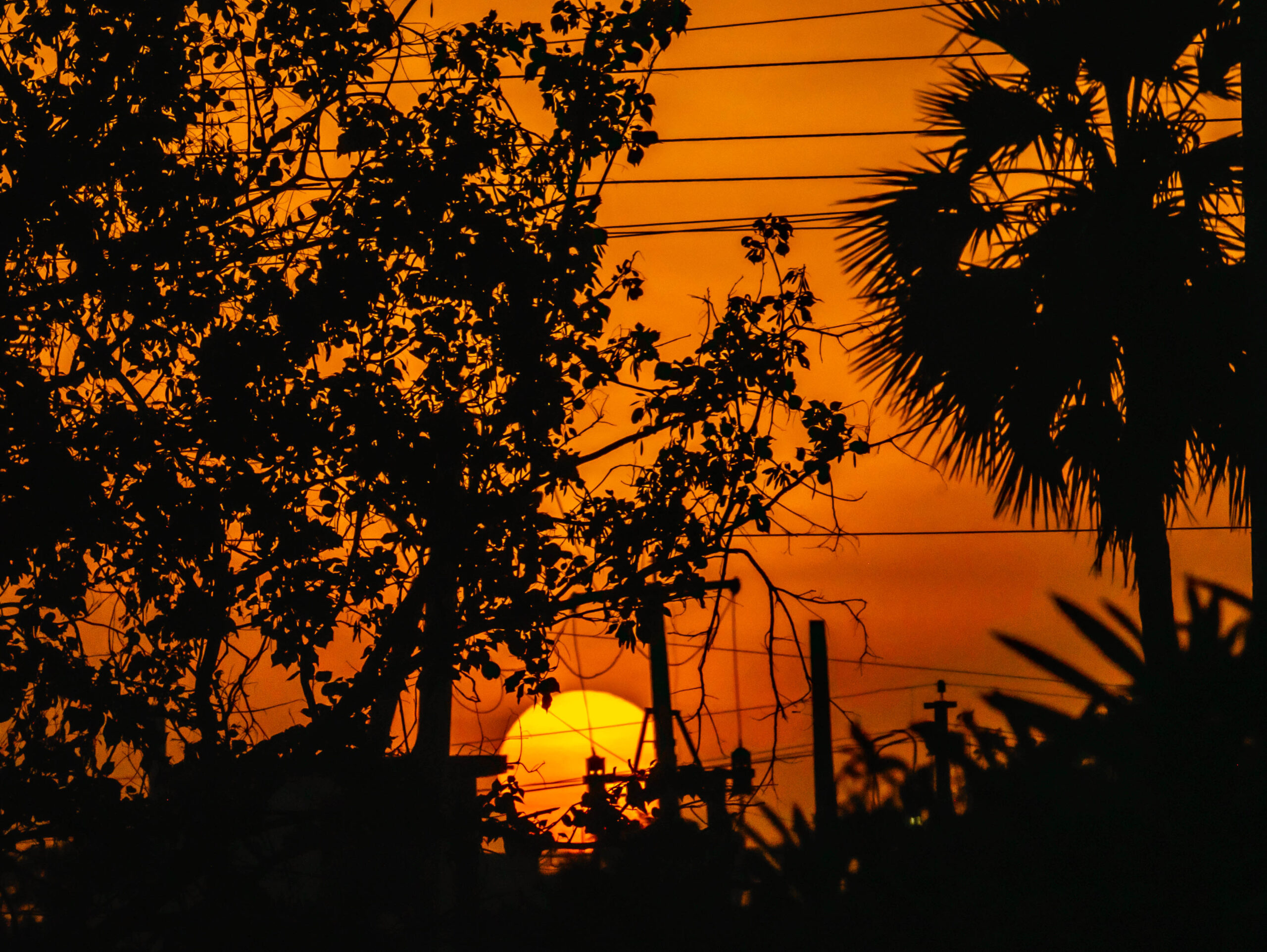 On the trip last week, I was doubly lucky. The camera backpack sat cozying up beside me. I was driving along the highway, flanked by tracts of landscape and fields. Then the sky broke into warm colors, and I got a happy hint that the sun was ready to present its glowing architecture. I pull up the car, jump out and brace the camera, smile at myself, and bring together the spiritual calmness of the blazing sunset.